Case Studies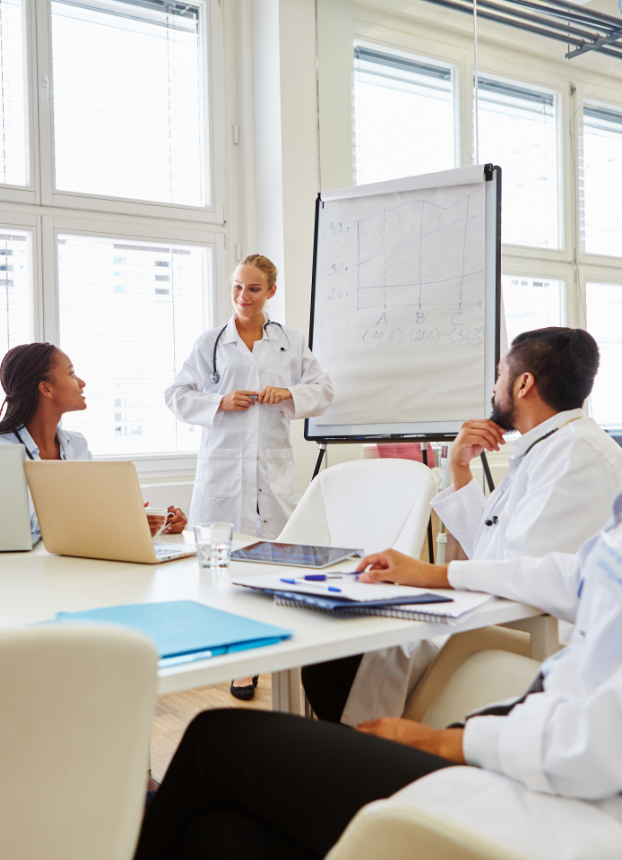 Area: Community Health Promotion
Role: Opioid Program Administrator
Description:
This role is for a program that provides information, support, and resources in the areas of opioid use disorder, maternal outcomes, and neonatal abstinence syndrome. The organization needed a program administrator to develop and implement goals in critical areas for a state action health plan. The program administrator would be required to conduct outreach and communicate insights, gaps, and lessons with key stakeholders. This role would also be responsible for communicating national program information to state-level and county-level leaders in the stakeholder group. Additionally, the administrator would create connections between local needs and state resources to fill gaps.
POSITION FILLED
Area: Division of Disease Control and Health Protection
Role: Medical Director
Description:
This role is responsible for maintaining complex medical expertise within the Division of Disease Control and Health Protection, which aims to provide medically and scientifically sound consultation and input to all programs serving to ensure the health of the communities. This core function is centered on preventing, intervening, investigating, and providing needed consultation specific to infectious disease, conditions linked to environmental conditions, and medical perspectives on laboratory, and all COVID related medical/clinical activities for the Division of Disease Control and all its programs. This role must be filled by a qualified medical expert with years of experience working and consulting in the medical and public health fields.
POSITION FILLED
Area: Emergency Preparedness and Community Support
Role: Operational Analyst I
Description:
This role ensures that pharmacists and medical professionals have everything they need to their jobs effectively. Additionally, it is the responsibility of this role to identify, map, and implement efficiencies throughout the organization. Attention to detail is critical as this role manages vendors, shipments, operations, and distribution. Emergencies require fast action and this role creates the efficiencies necessary for public health institutions to serve their communities.
POSITION FILLED